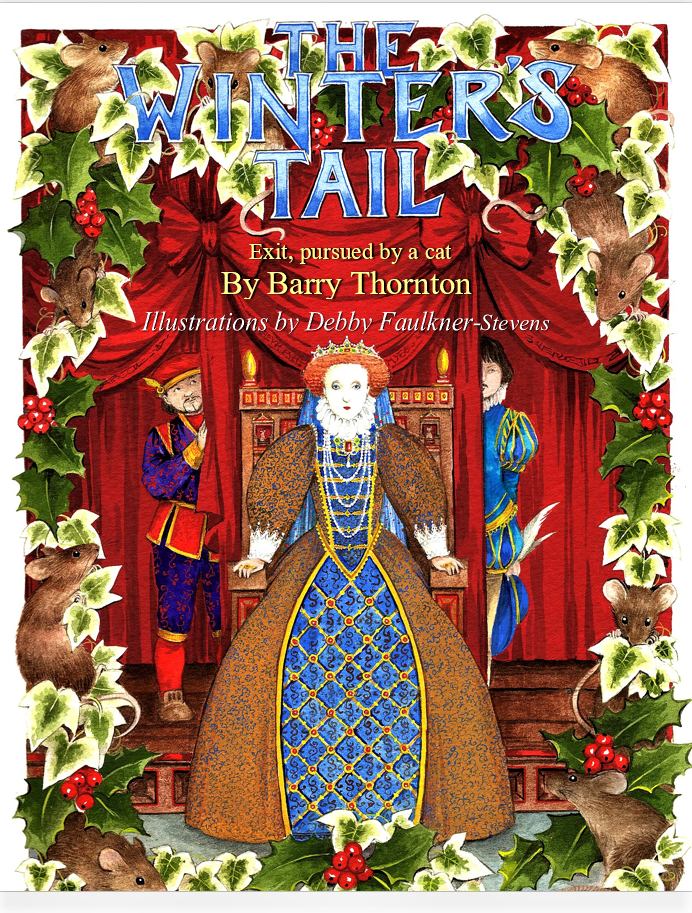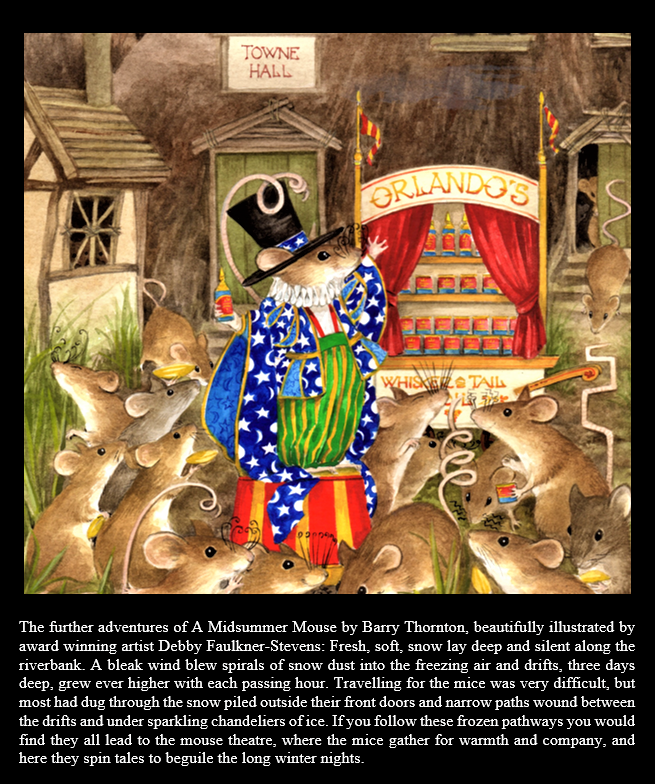 Order Form I would like to order 'The Winter's Tail' at £24.00 plus post and packing UK £4.00 Overseas £13.00. We will contact you to comfirm your details

The Merry Mice of Stratford
A Fat Mouse in Love
The Further Adventures of Stratford-upon-Avon's Theatrical Mouse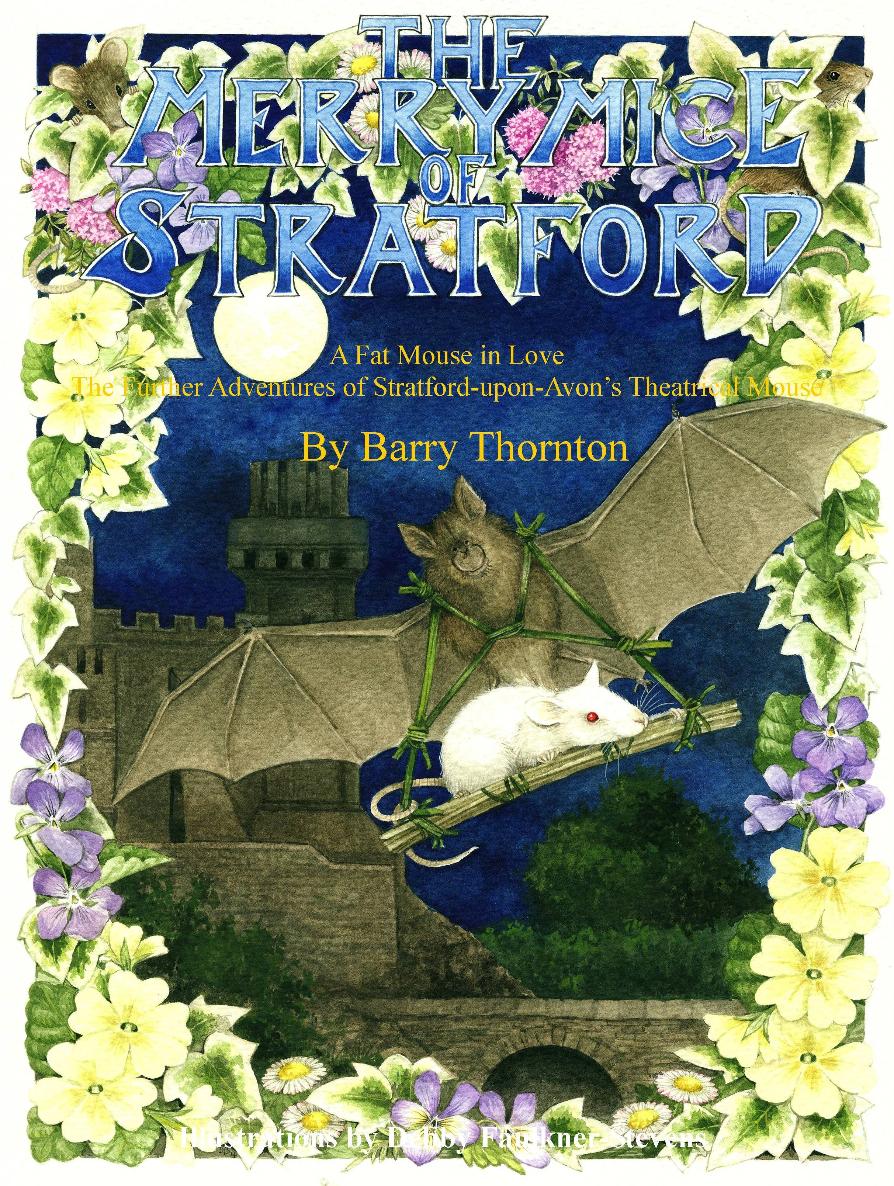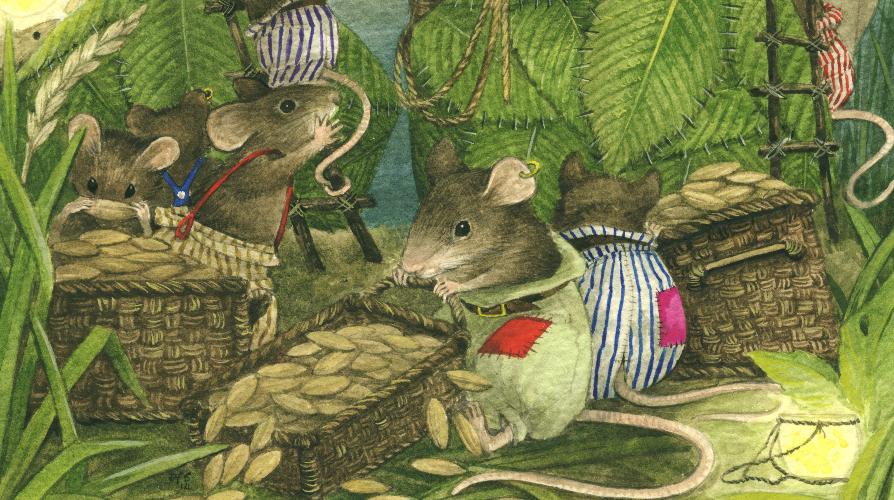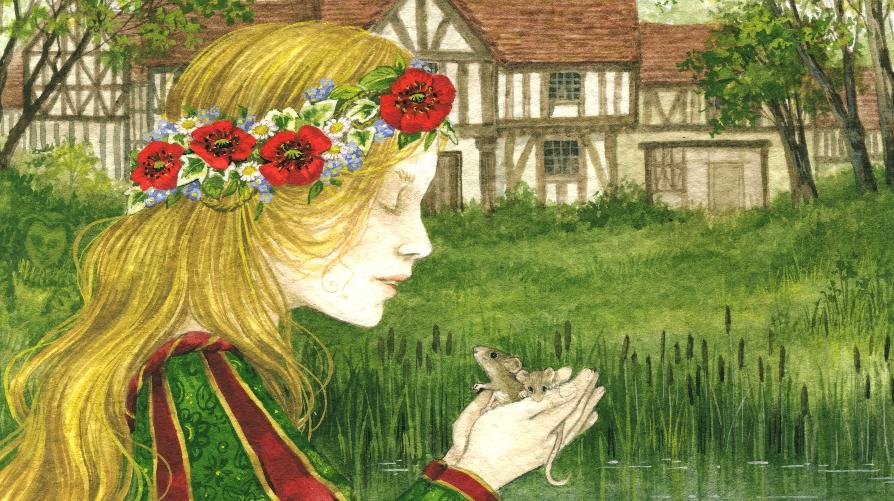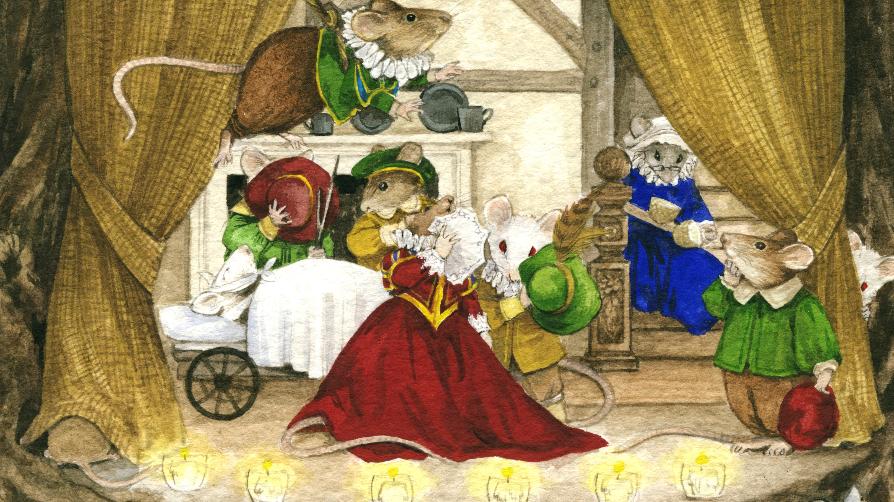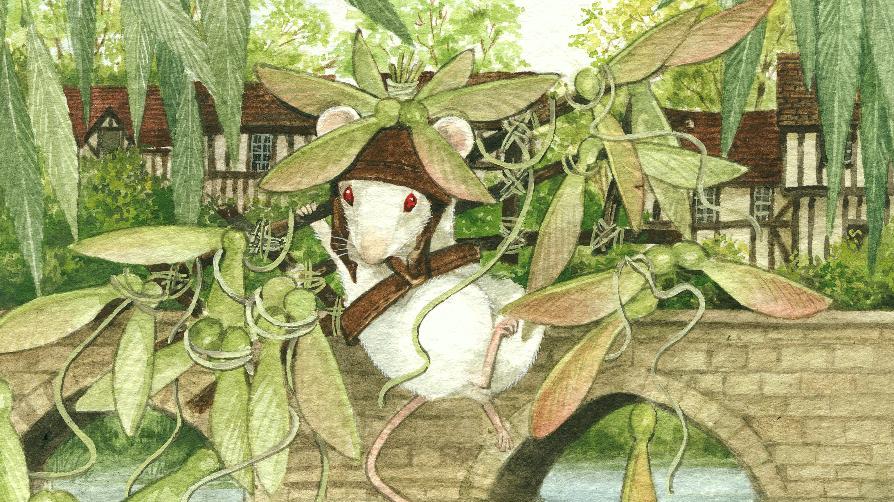 An enchanting new collectible book by Barry Thornton, beautifully illustrated by award-winning artist Debby Faulkner-Stevens R.M.S, S.W.A, H.S. The further adventures of 'A Midsummer Mouse' by Barry Thornton: Kit the mouse builds a theatre under a willow tree, frees the mice of Bidford and gives the first performance of a new play by William Shakespeare, all in our own Stratford-upon-Avon.
The book includes 12 original designs by award-winning artist Debby Faulkner-Stevens and is priced at £24.00 + Post and Packing UK £4.00
B&W Thornton 23 Henley Street Stratford-upon-Avon Warks CV37 6QW England
Telephone: +44 01789 269405

Order Form I would like to order 'A Midsummer Mouse' at £20.00 and/or 'The Merry Mice of Stratford' at £24.00 plus post and packing UK £4.00. We will contact you to comfirm your details

A Midsummer Mouse
The Memoir of a Theatrical Mouse or 'What you will'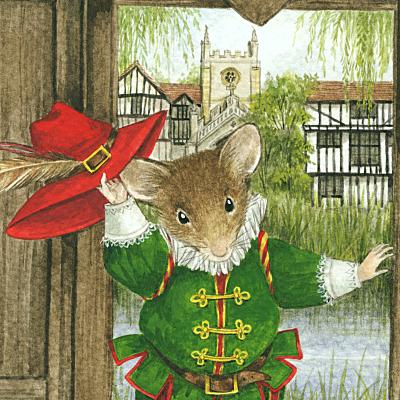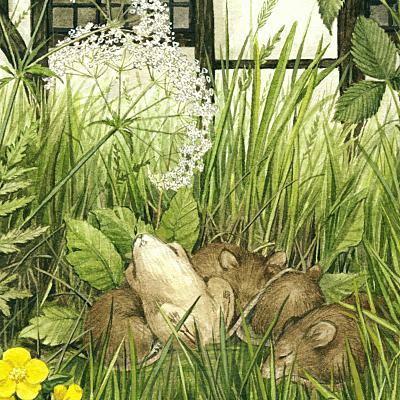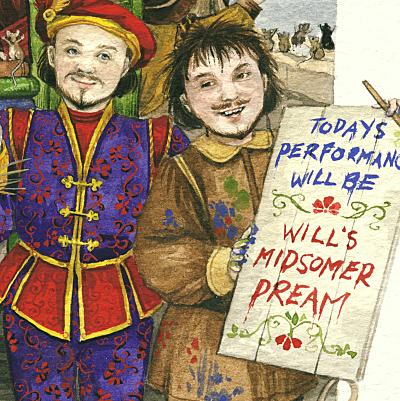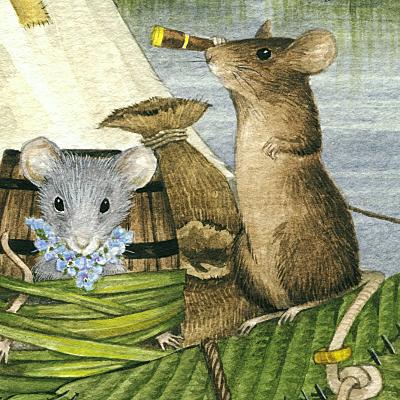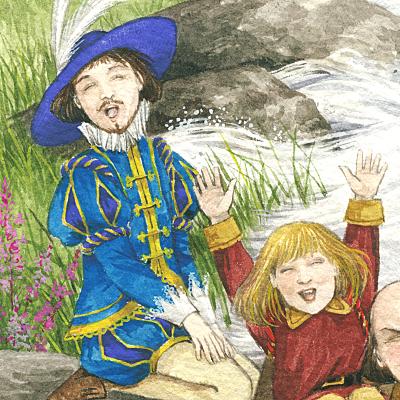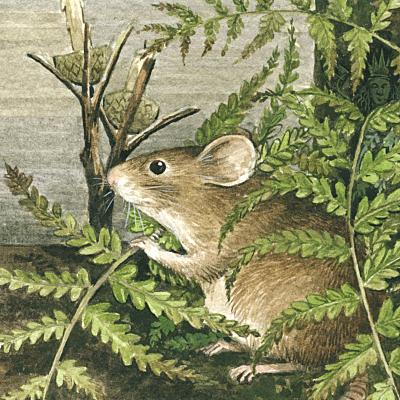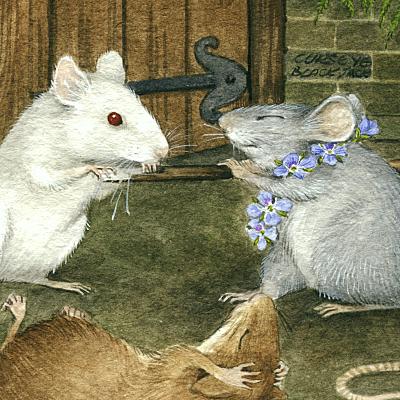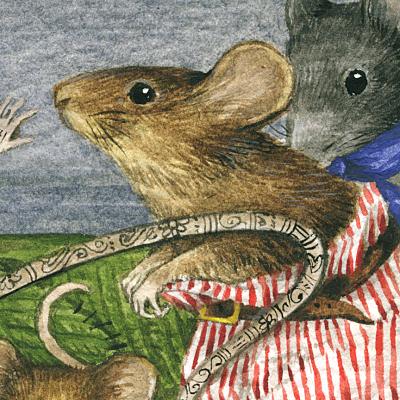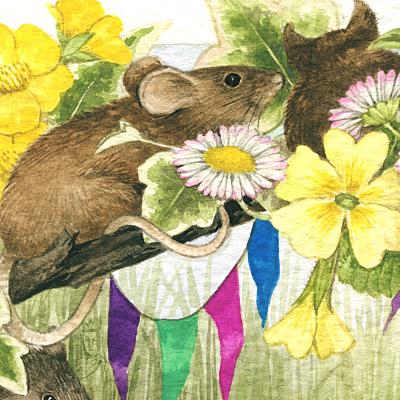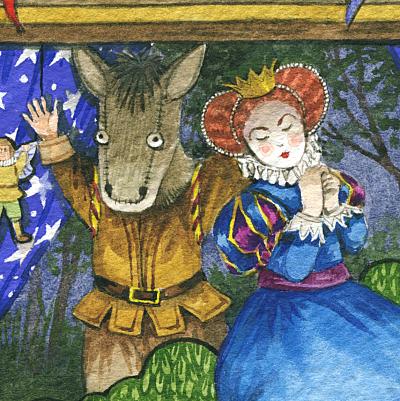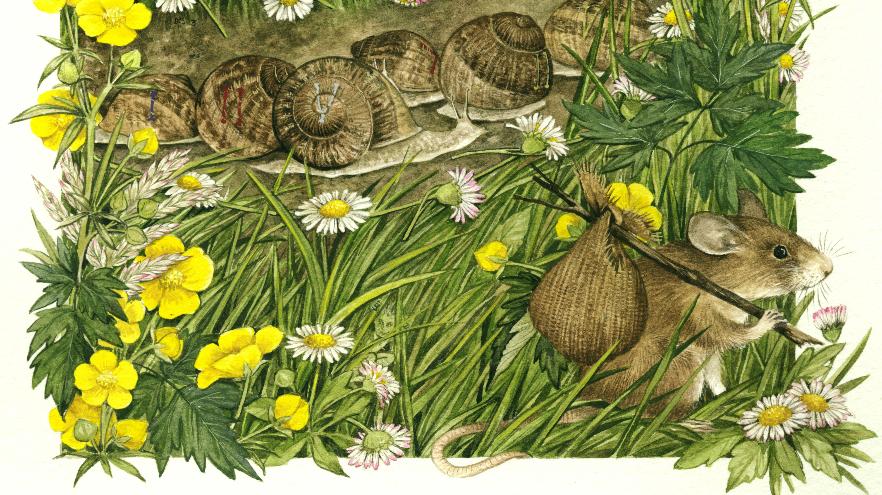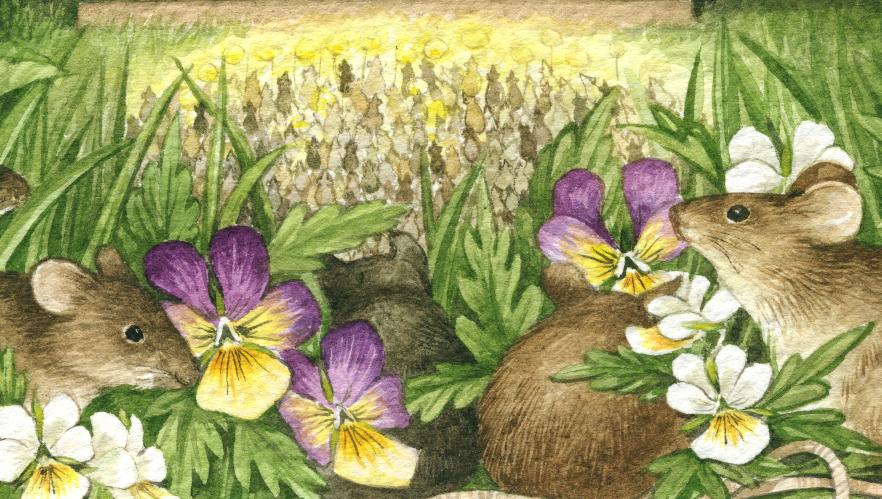 If you wander the streets of Stratford or stroll by the river, you might never see a mouse, you might catch a fleeting glimpse of a shadow in the grass or perhaps a tail disappearing into a hole in the riverbank, but nothing more. If on a midsummer evening you should stray from the well-trodden footpaths and seek a quiet refuge by the river's edge, you could make a discovery. Sit quietly at the foot of a tree, you might see a pair of swans mirrored in the still waters, you might watch a bat or two swooping low amongst the rising bands of gnats. Just as the sun dips below the horizon listen and you may just hear something rarely heard. For in the silence between the distant purr of motor boats and the plop of a water vole dropping into the river, you may faintly hear a high pitched murmur. If you keep completely still, not a breath, you will see a dim line of firefly lights passing through the dense tangle of grass. Let your eyes follow a stirring as subtle as a slight breeze, a breeze too faint to break a fragile dandelion clock, and you will see these points of light gather around a place too distant to be clearly seen. You may be able to hear low bursts of fugitive music; so indistinct that you will doubt your ears. Are these tricks of the gathering twilight or echoes of more distant music carrying over the water? Or is it a troupe of mice squeaking in iambic pentameters? for this was once home to the country's first mouse theatre built by Stratford's own actor mouse, Kit.
Where can we read the history of this charismatic mouse you ask? A mouse who acted with Shakespeare, who fought pirates and found true love in Elizabethan Stratford. Well Barry Thornton has recorded his history, assisted by a computer savvy descendent of Kit, who discovered Kit's memoirs in a forgotten burrow far beneath the theatre. He has helped transcribe these writings and hopes to bring the true account of Stratford's theatrical mouse to a broader audience.
Barry is better known as a dealer in contemporary British ceramics commissioning Shakespearean designs from Moorcroft Pottery and many of our leading studio potters, particularly Dennis Chinaworks. He has written for many years but the opportunity to reveal an untold history, so fundamental to the nation's literary identity, has galvanised his efforts inspiring him to publish his first book. The first of many he hopes, as several other dusty tomes remain unexamined.
The original illustrations of 'A Midsummer Mouse' crumbled to bright coloured dust so Barry commissioned one of the finest miniature painters in the country to produce intricate watercolours that outshine the beauty of those that were lost.
Debby was born in Newport Pagnell, Bucks, in 1954, and has been painting professionally ever since 1978. Entirely self-taught, she works mainly in Watercolour and gouache, intricate paintings are keenly collected both in the UK and abroad.
In March 1999, Debby was honoured to be elected a member of the Society of Women Artists and was a council member and Honorary Secretary for several years.
In March 2000 she was presented with the Alexander Gallery Award for the most outstanding painting of the exhibition by the SWA's patron, HRH Princess Michael of Kent, at their annual exhibition.
In September 2001, Debby was elected associate member of the Royal Society of Miniature Painters, Sculptors and Gravers, followed by election to full membership in April 2004.
In March 2003, she won the HRH Princess Michael of Kent Watercolour Award for the 'most Outstanding Watercolour' at the SWA's 142nd annual exhibition.
In 2005, 2007 and 2008 Debby has won the Llewellyn Alexander Gallery 'Masters Award' for her miniature painting at their annual Million Brushstrokes Exhibitions-the largest exhibition of miniature works in the UK, and she has also exhibited paintings at the World Miniature Exhibition at the Smithsonian, Washington in the United States.
Debby was elected to the Hilliard Society of Miniaturists in 2011.
'First I must tell you of my early life. I was born in a half-submerged glass jar, on a disused refuse tip near Oxford. Mother made it very comfortable for me and my six brothers. It was quite warm and sunrises and sunsets were really beautiful. We saw little of my father, he was I believe, an explorer. It was rumoured amongst other mice that he had discovered Banbury.'
An enchanting new collectible book from Barry Thornton, beautifully illustrated by Debby Faulkner-Stevens: Kit the mouse takes to the stage, fights a pirate and finds true love, all in our own Stratford-upon-Avon.
The book includes 10 original designs by award-winning artist Debby Faulkner-Stevens and is priced at £20.00 + Post and Packing UK £4.00
B&W Thornton 23 Henley Street Stratford-upon-Avon Warks CV37 6QW England
Telephone: +44 01789 269405